m

ulticultura

l
y

outh
can
​
SERVICES FOR RECENT YOUTH IMMIGRANTS AND REFUGEES
Multicultural Youth CAN (formerly the Peel Multicultural Youth Advisory) is an organization that helps recent youth immigrants and refugees integrate into Canadian culture while overcoming the stresses of a new world. With the support of the Government of Canada, the Peel Multicultural Council, and the Region of Peel, our volunteers have served over 700 youth through unique programming and outreach.
thank you to our funding partners
Above all, thank you to the Peel Multicultural Council for the services provided to recent immigrants across the Peel Region and the invaluable support for recently immigrated youth.
slideshow13

slideshow16

slideshow4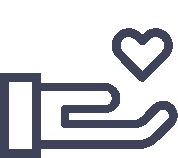 "Canadians understand that diversity is our strength. We know that Canada has succeeded because of our diversity, not in spite of it."
Prime Minister Justin Trudeau, November 2015